Neil Cator is a mortgage loan officer with Academy Mortgage. He is an expert in the fields of purchasing and refinancing primary homes, second homes, and investment properties. Neil has worked as a loan officer for over 20 years, so he has been around the block a time or two and knows what it takes to help people purchase their home. He is also and expert when it comes to First Time Home Buyer Credit.
This a great article Neil wrote for us on the importance of credit scores:
Do you know your credit score? If not you should. Credit standing is crucial when applying for a loan. Whether it be an auto, home or simply a signature loan having good credit will allow us to obtain the best terms for those types of loans.  While damaged credit will result in less favorable terms or may prevent us from obtaining a loan altogether.
Credit scores can be confusing but doesn't have to be. Simply put there are three credit bureaus that creditors report your payment history, amount of credit, length of history etc…. to. The three bureaus are Equifax, Experian & Trans Union.
The information provided to the three bureaus is used to determine your Credit Scores or FICO scores. The scores range from 350 – 850. These scores are what lenders use to determine our credit worthiness and risk of not paying back the debt on time or in full.
Therefore it is VERY important to know what your credit score is and if it needs to be improved the steps we can all take to improve our scores if need be.
An easy and free way to find out what your credit score is currently is from this site. www.Creditkarma.com  This is a free site and provides plenty of information. They don't share your information which is very important as well.
Or you can access a site created by the three credit bureaus. They charge a nominal fee for access to your scores but provide multiple services as well. Both sites are worth spending a little bit of time on to educate yourself on the credit scoring process. This site's link is www.annualcreditreport.com
Credit and credit scores can be confusing. Don't let it be. Take a few minutes and educate yourself. If you have specific questions or would like to learn strategies to improve your scores rapidly I will share any and all information to do so. I can be reached at [email protected] or by phone at 801.456.7800
Work smart and build your credit scores properly. Your efforts will pay dividends in the future.
Neil Cator
Mortgage Loan Officer / NMLS # 222179
Academy Mortgage Corp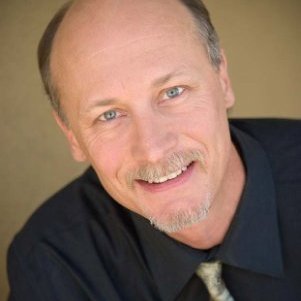 Did you know your credit score also affects your insurance rates?
So, as you improve your credit score to purchase your home, you will also find that you will be able to find better auto and home insurance rates. As a First Time Home Buyer Credit is very important.
Give us a call as you work on improving your credit to help lower your monthly payments due for your insurance.
GET A QUOTE TODAY!
Protecting you and your family is our Highest Priority!
Whether it's home, auto, toys or business, we're here to provide the insurance solutions you need!
GET A QUOTE TODAY!