Jeannene Arnell and Craig Oborn, of the Arnell & Oborn Team, are experienced loan officers with Academy Mortgage in Draper, Utah. I have worked with Jeannene for a few years and share many mutual clients.  She is really good at what she does and is an excellent resource for anybody looking to buy a home for the first time. Craig has recently joined forces with her and made their team even more powerful. They are experts in the Importance of Using a Loan Officer.
We strive to help our clients and to help all first time home buyers find all the information they need in one location. This is why we have asked Jeannene and Craig for to provide some expert advice.
Craig was nice enough to write an article for our blog about the Importance of Using a Loan Officer.  Please check it out below.
Importance of Using a Loan Officer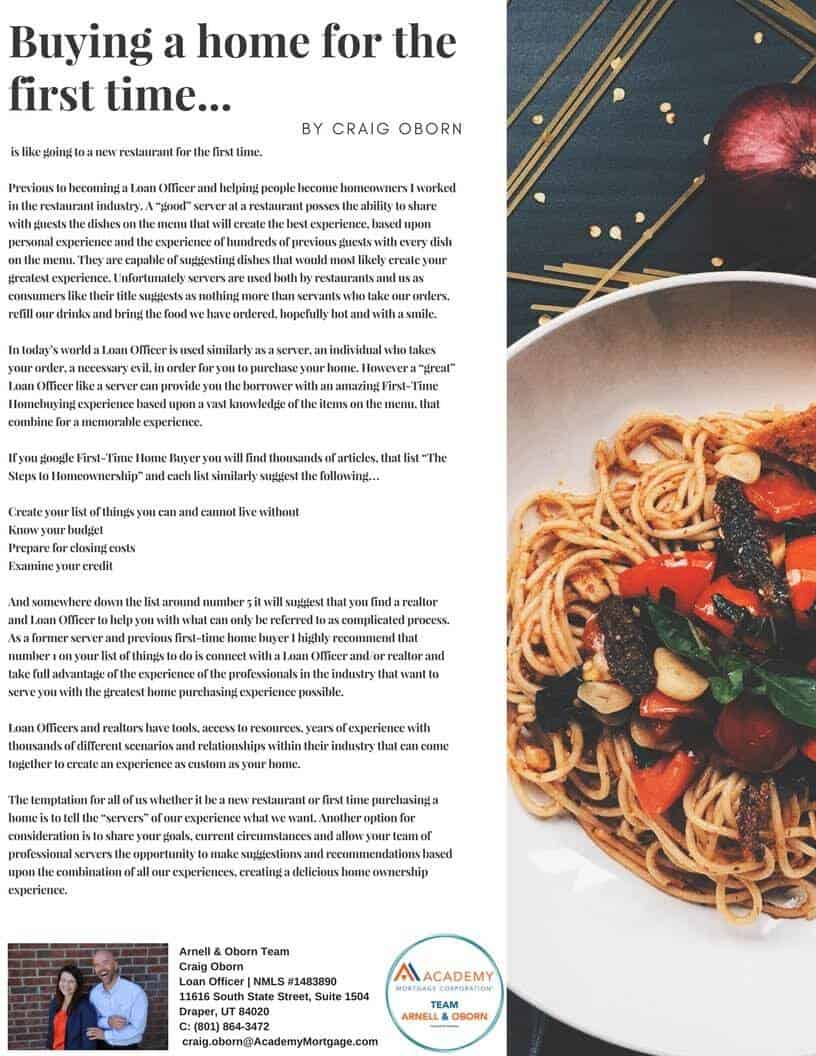 https://academymortgage.com/lo/jeannenearnell
There is some great information here on the Importance of Using a Loan Officer, you should always use a professional when making important financial decision. That also includes the important decision of protecting your first home with insurance. The agents at Inside Insurance-South Jordan are experts in insurance for first time home buyers.
Give us a call today so we can help you out.
GET A QUOTE TODAY!
Protecting you and your family is our Highest Priority!
Whether it's home, auto, toys or business, we're here to provide the insurance solutions you need!
GET A QUOTE TODAY!
Why Choose Inside Insurance?
We take a Family Approach to Insurance

We provide a FREE comprehensive insurance review to make sure you're covered properly

We provide great protection at affordable prices

Our purpose is to serve you

We have knowledgeable Agents and Staff here to answer any questions you may have