Inside Insurance Homeowners Insurance
What Is Home Insurance?
Let's start with the easy stuff: what exactly is home insurance? Home insurance is a type of insurance designed specifically to protect your home and the belongings inside of it. Most people think of this kind of insurance as protection from natural disasters, fire, theft, and damages, but it can also protect you in the event of an injury somebody sustains while on your property. If somebody were to injure themselves while on your property, there would be nothing stopping them from suing you for negligence – and it's unlikely you'd have a leg to stand on if you didn't have insurance.
There are two primary coverage sections of home insurance: buildings and contents insurance. These two types can be set up separately; however, in most home insurance policies, they are combined into the same policy.
It's important to note that home insurance is not required by law in the USA, but it is the most cost-effective way you can stop yourself from experiencing a financial disaster when something goes wrong with your home.
2 Coverages on a Home Insurance Policy
Let's take a closer look at buildings and contents and the difference between them below:
Buildings – this will provide coverage for the physical structure of the whole house, so it is critical for every homeowner. It covers the floors, walls, and ceilings of your home, as well as fixtures, and fittings. It is most useful in the event of damage from a natural disaster, where the repairs may cost more than you can afford to fix.
Contents – this protects the items inside of your home. Keeping track of your belongings over time is important, as you may need to add a valuable item to your policy separately. If you undervalue your belongings, they may not be covered should anything happen. This is why it's so important to value everything carefully when signing up for contents insurance.
You do need both types of insurance if you want to stay safe as a homeowner, and it's usually best if you purchase both under one policy, from the same provider. If you rent a property, then you will only need content's insurance as building insurance is the landlord's responsibility.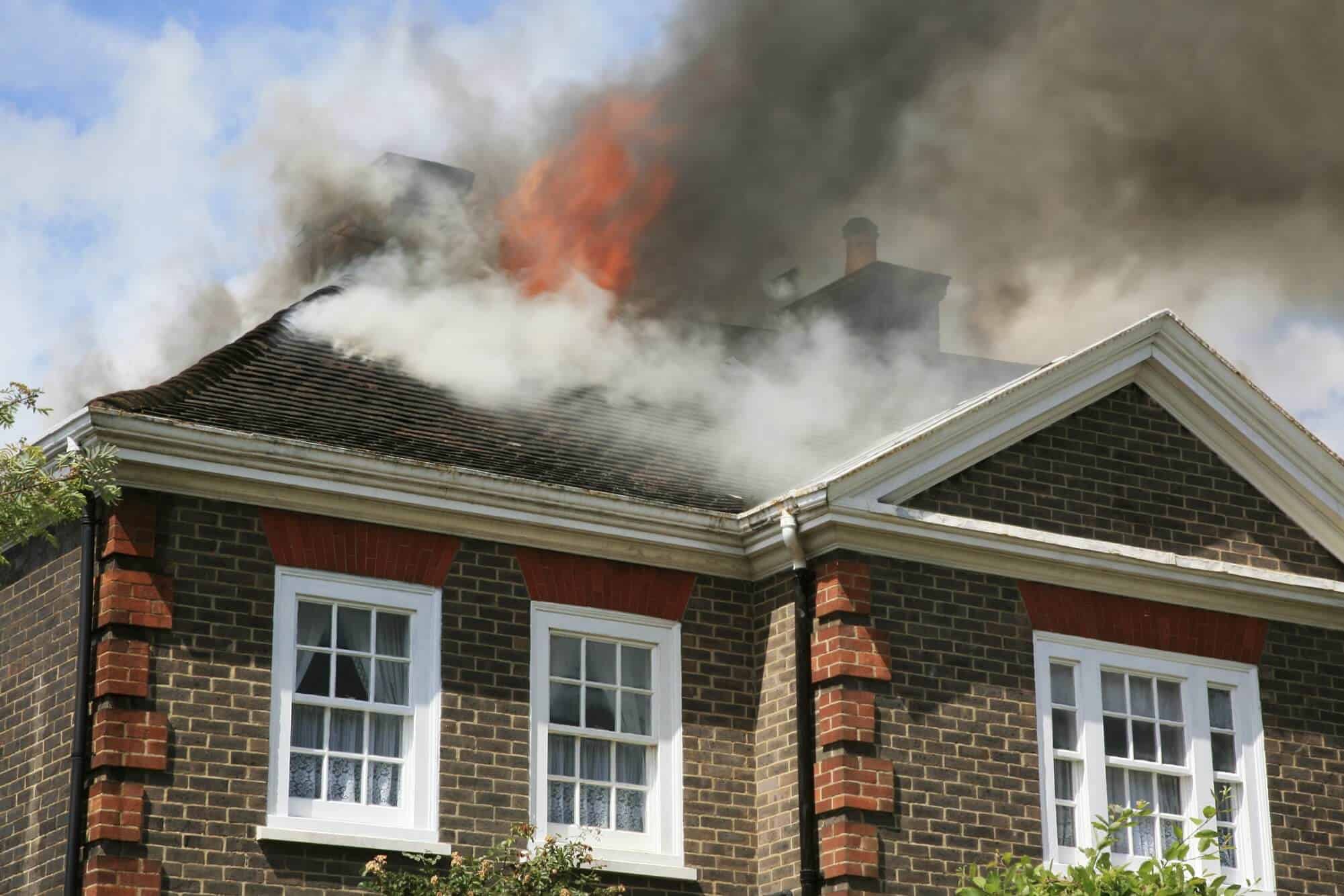 What Is Covered By Home Insurance?
There are various things covered by a home insurance policy, but you must remember that this can vary from policy to policy. No two policies are created exactly equal, which is why you must use your best judgment to figure out what suits you best.
Home insurance will cover damage to the home or physical structures on your property, such as your garage. It could cover the loss of property from theft or damage, as well as living expenses you have been hit with if you needed to find somewhere else to stay while your home was being repaired.
Your coverage may also include physical injury costs that others have sustained as a result of negligence on your property. High-value items can be covered too, although you may need to schedule these out on your policy to receive sufficient coverage. Keeping your valuable items in a safe will not only give you peace of mind but could make the coverage cheaper overall.
What Are The Different Types Of Home Insurance?
There is a range of coverage available for your home, and the amount you select will depend on factors such as property type and value of belongings. All home insurance should be written at full replacement cost, not just an estimated guess. Knowing what the different types available are will help you in your search.
You will often see different quotes with different levels of protection when you begin looking for coverage. You will need to consider your budget, property value, property condition, belongings, and other factors and then make your decision from there.
Types of Home Insurance Policies
The types of home insurance available includes:
Renters insurance – for those renting or subletting a family home, condo, apartment, or duplex.
Property insurance – protects your physical property from fire, theft, and other perils.
Landlords insurance – covers that protect landlords from the risk associated with their rental property.
Scheduled property insurance – optional insurance you can add to your policy to include high-value items.
In-home business insurance – this will take the impact of a home business into account, including visitors to your home.
Homeowners liability – meets costs and damages awarded to a member of the public if they suffer an injury or accident on or linked to your property.
Mobile home insurance – provides financial protection when your mobile home is damaged.
Condo insurance – insurance for condo owners.
You will not need every type of insurance, but you may need multiple types depending on your property and how you use it. If you also have a home business, then liability insurance and in-home business insurance may be necessary as well as your property insurance and contents insurance. Many of these additional coverages can be added to your existing homeowner's insurance policy.
Who Needs Home Insurance?
Technically, nobody has to have home insurance, but it's the only way you can effectively protect yourself should your home succumb to a natural disaster or a robbery, for example. For that reason, every homeowner needs home insurance.
That being said, you may be legally required to have home insurance in place for protection if you are financing your property through a mortgage provider or bank. You will need to check the agreement with them if you're unsure so that you can find the appropriate insurance coverage.
The different types of coverage available may be suitable for:
Homeowners
First-time buyers
Condo owners
Mobile homeowners
Renters
Landlords
You need to ensure you purchase not only the policy that matches your budget but the one that matches your situation. Price is important but never more important than having proper coverage. If you try to save money on your insurance by perhaps bending the truth about the value of your home and belongings, or choosing a policy that does not really suit your needs, you'll end up worse off in the long run if the worst happens.
A typical policy that you find online will not cover all types of damage, which is why a tailored option is often best for most people. Working alongside an independent insurance broker means being able to put a tailored insurance package together that suits your situation perfectly.
How Do You Get Home Insurance?
Getting home insurance is fairly straightforward and is nothing to be intimidated by.
You'll get home insurance by shopping around and finding the best policy for you – the best way to do this is often with an independent agent that can help you to compare numerous insurance carriers to find the right one.
Once you have agreed that the policy coverages meet your needs, the independent insurance agent or broker can often take care of the technical side of things for you. They will usually ask you questions so they can tailor your quote, and then send you the information over. All you have to do is provide your payment details when you have agreed to the policy coverages and answer the questions asked in as much detail as you can.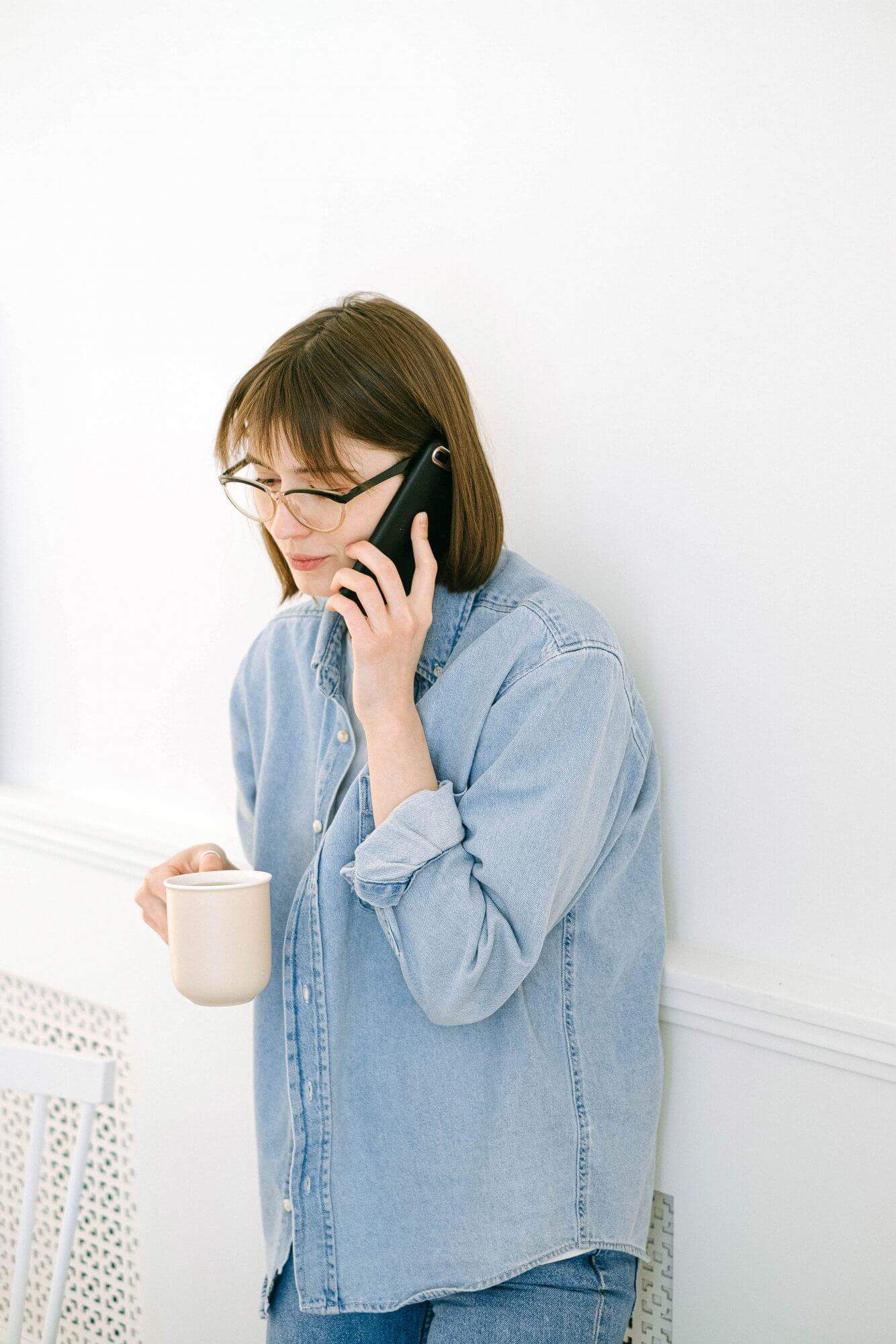 If you're unsure of the various terms used when shopping for homeowners insurance, look these up as you begin your search. This will result in more clarity as you search for the right policy and help you to avoid disillusionment. You'll often see terms like:
Dwelling – the physical structures that make up your property
Scheduled items – valuable items that require extra coverage
Premium – the cost you will pay out for your policy in total
Deductible – the money you will be required to pay out before your insurance kicks in. Even if the claim is no fault of your own, you will need to pay the deductible that you agreed to pay when signing up
Liability coverage – covers you for a claim made against you by somebody injured on your property, or somebody whose belongings were damaged
Becoming familiar with these terms will help you to find the ideal policy. Working alongside an independent insurance broker can help to make things clearer as you search.
How To Shop For Home Insurance
You can start to shop for home insurance by searching for reputable insurance brokers and comparing quotes and policies with them. Ask for recommendations from friends, or search for reviews on third party websites to get an idea of the best to work within your area.
Not all policies are created equal, so you need to bear this in mind as you hunt for the most budget-friendly and situation-appropriate policy for you.
Things to Consider when Buying Home Insurance
You'll need to consider things like:
Level of coverage – is this level of coverage going to cover you should the worst happen? What is the absolute worst-case scenario for you?
Price/rates – can you afford the rate?
Customer service – what is the customer service like? Are they friendly and helpful, or do they avoid paying out?
Proximity – are they local or will you have to call an 800 number and speak to a call center?
Response times – How long will you wait to have a call or email answered? What if your situation is urgent?
How to get the best Price on Home Insurance
Asking yourself some important questions will help you to narrow down the list of options available to you, too. Some of them are listed below, but feel free to add your own questions to the list:
Could I combine some of my insurance policies to get a better deal? (home/auto discount)
What is my home actually worth? – many people get confused by this step. You can use a home value estimator, but a market analysis could be the better option if you're unsure. You want to be as concise as possible to get the best level of coverage. Remember, you are insuring the home only, not the value of the land.
Should I insure additional, valuable items? – if you have high-value items in the home, you may need to insure them separately or schedule them on your home policy.
Does my mortgage provider require insurance? – make sure you know whether this is required by your mortgage provider and any other terms laid out.
A knowledgeable, independent agent will always help you to find the best policy for your situation and budget. We can help you to weigh up various options so that you are confident you have found the best policy for your needs. All you have to do is get in touch with us today!
GET A QUOTE TODAY!
Protecting you and your family is our Highest Priority!
Whether it's home, auto, toys or business, we're here to provide the insurance solutions you need!
GET A QUOTE TODAY!
How Can You Save Money On Home Insurance?
You already know that a quote will vary depending on numerous factors. It could vary based on:
The condition of your home
The level of coverage you want
How many valuable items you would like to cover
And more
However, there are ways you can save money on your home insurance. It's so important that the methods you use to bring down a quote are smart, as simply lying about the value of your home is not a good idea. There are ways you can reduce your quote without compromising on the quality of the coverage.
As your claims history and credit history may also play a part in what you are quoted, you can aim to improve your credit score and see if there are any mistakes that you can rectify. If something is still on your record that shouldn't be there, don't hesitate to get in touch with the appropriate party to fix it.
Location can also have an impact on your quote, especially if you're in an area that is prone to natural disasters or crime. This is why keeping your home safe and secure and taking preventative measures can bring your quote right down. Perhaps you could take steps to make your home disaster-proof, or really up the security.
Staying with the same insurer over time could also help you to reduce the cost of your policy if you don't end up making a claim, as they will perceive you as less likely to cost them money. That being said, you should make sure you look at your belongings closely at least once per year, as you may have forgotten to include something important that you would like to protect in your policy. You may also no longer own something that is listed in your policy and be paying too much. Staying on the ball is key.
Another thing to do is potentially raise your deductible so that you agree to pay a higher amount out first before your insurance company provides help. This is a common method to bring down insurance premiums, but make sure you understand the trade-off. If you commit to paying out a high amount that you cannot afford and something does happen, you'll wish you had been more sensible.
Bear in mind that each company will have a unique method of assessing risk, so you'll usually get different quotes for the same property. The quote is not the only thing you need to pay attention to, however, as the level of cover will often be different, too.
In some cases, it will be worth spending a little more money to get better customer service and a more substantial level of coverage. That being said, a more expensive quote does not mean that the service will be better, so, do your due diligence.
This helpful home insurance 101 video could help you to select the perfect level of cover for your needs:
A Quick Guide To Bringing Down Your Estimate:
Make your home safer by adding alarms and security systems
Don't confuse the rebuilding cost of your home with the purchase price
Review your possessions at least once a year to ensure your quote is correct
Use the same insurer for different types of insurance, for example, your auto insurance, and life insurance.
Keep your credit record strong
See if you can do anything to make your home more resistant to disaster
Raise your deductible (the amount you are willing to pay before you the money from insurance) so that premiums are lower
Remember, the most important piece of advice you will receive is to never undervalue your home just to get a cheaper quote.
Working with an independent insurance agent such as Inside Insurance can help you to find the proper coverage to meet your needs all at an affordable price.
We know how important it is to you to keep things within budget, but we also know how important it is to have the appropriate level of cover.
Get in touch today and let us help you to make your search for home insurance a breeze!
How do I know if I'm getting a good deal?
Matthias Allred
2023-01-11T16:58:38-07:00
Your unique insurance needs change every year. So do carrier rates and pricing.
The best way to ensure you're getting the best value for your insurance dollar is to work with an Independent Insurance Agency (like ours). As an Independent Agency, we have multiple carriers we can shop with to find the right fit for you.
Keep in mind, that although the price is important, having the proper coverage to protect what you've worked hard to earn has the highest priority.
Our process to provide you the best value includes
Understanding your insurance needs.
Recommending coverage options to protect you
Shop with multiple carriers to find you the best value
Re-visit your insurance needs every year
Remember, getting a good deal on insurance includes more than price. I've never talked to anyone after being involved in an accident and had them upset with me for recommending proper coverage. Protecting you properly as the best value is our primary focus.