Inside Insurance Homeowners Insurance
What Is Home Insurance?
Let's start with the easy stuff: what exactly is home insurance? Home insurance is a type of insurance designed specifically to protect your home and the belongings inside of it. Most people think of this kind of insurance as protection from natural disasters, fire, theft, and damages, but it can also protect you in the event of an injury somebody sustains while on your property. If somebody were to injure themselves while on your property, there would be nothing stopping them from suing you for negligence – and it's unlikely you'd have a leg to stand on if you didn't have insurance.
There are two primary coverage sections of home insurance: buildings and contents insurance. These two types can be set up separately; however, in most home insurance policies, they are combined into the same policy.
It's important to note that home insurance is not required by law in the USA, but it is the most cost-effective way you can stop yourself from experiencing a financial disaster when something goes wrong with your home.
2 Coverages on a Home Insurance Policy
Let's take a closer look at buildings and contents and the difference between them below:
Buildings – this will provide coverage for the physical structure of the whole house, so it is critical for every homeowner. It covers the floors, walls, and ceilings of your home, as well as fixtures, and fittings. It is most useful in the event of damage from a natural disaster, where the repairs may cost more than you can afford to fix.
Contents – this protects the items inside of your home. Keeping track of your belongings over time is important, as you may need to add a valuable item to your policy separately. If you undervalue your belongings, they may not be covered should anything happen. This is why it's so important to value everything carefully when signing up for contents insurance.
You do need both types of insurance if you want to stay safe as a homeowner, and it's usually best if you purchase both under one policy, from the same provider. If you rent a property, then you will only need content's insurance as building insurance is the landlord's responsibility.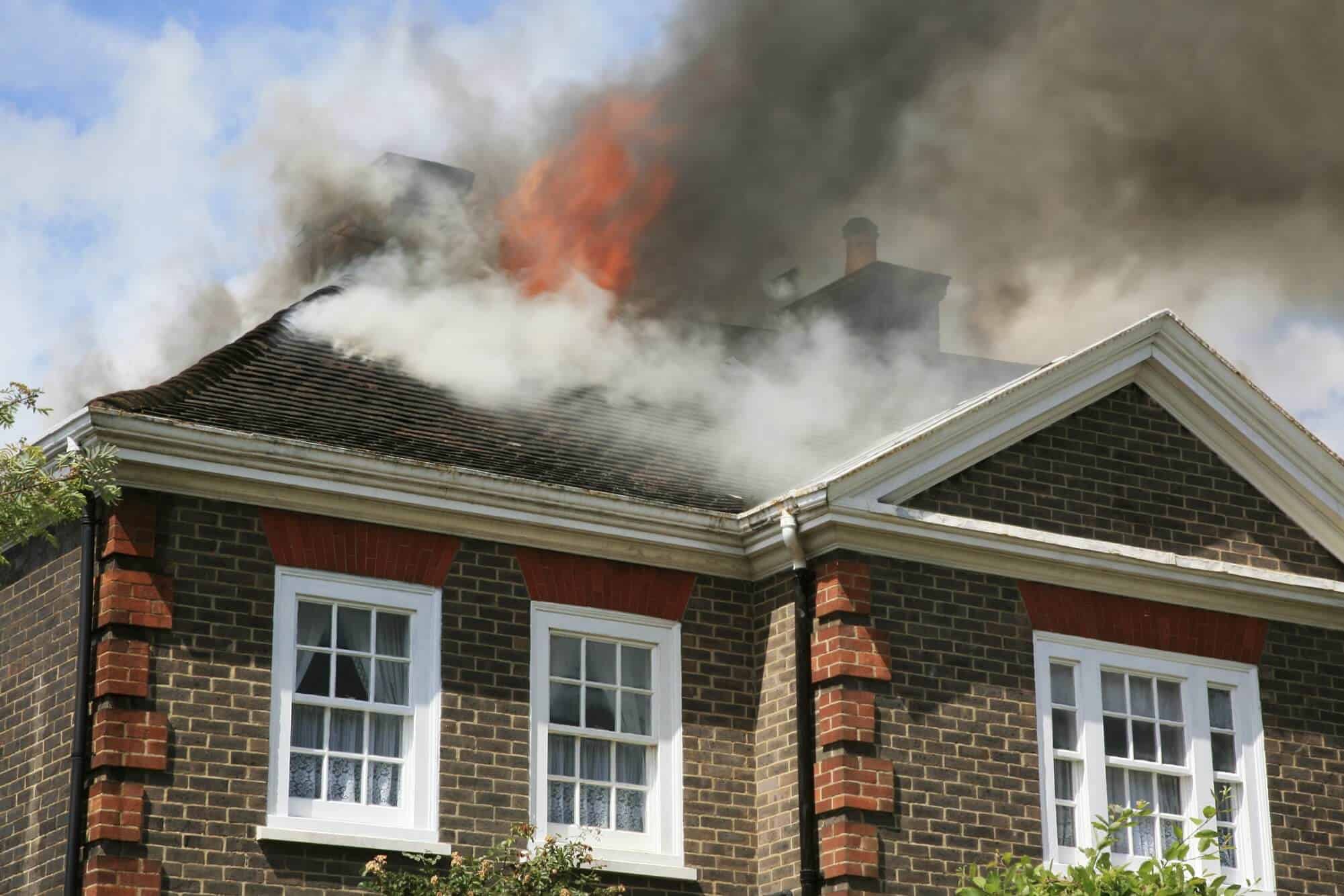 What Is Covered By Home Insurance?
There are various things covered by a home insurance policy, but you must remember that this can vary from policy to policy. No two policies are created exactly equal, which is why you must use your best judgment to figure out what suits you best.
Home insurance will cover damage to the home or physical structures on your property, such as your garage. It could cover the loss of property from theft or damage, as well as living expenses you have been hit with if you needed to find somewhere else to stay while your home was being repaired.
Your coverage may also include physical injury costs that others have sustained as a result of negligence on your property. High-value items can be covered too, although you may need to schedule these out on your policy to receive sufficient coverage. Keeping your valuable items in a safe will not only give you peace of mind but could make the coverage cheaper overall.
What Are The Different Types Of Home Insurance?
There is a range of coverage available for your home, and the amount you select will depend on factors such as property type and value of belongings. All home insurance should be written at full replacement cost, not just an estimated guess. Knowing what the different types available are will help you in your search.
You will often see different quotes with different levels of protection when you begin looking for coverage. You will need to consider your budget, property value, property condition, belongings, and other factors and then make your decision from there.
Types of Home Insurance Policies
The types of home insurance available includes:
Renters insurance – for those renting or subletting a family home, condo, apartment, or duplex.
Property insurance – protects your physical property from fire, theft, and other perils.
Landlords insurance – covers that protect landlords from the risk associated with their rental property.
Scheduled property insurance – optional insurance you can add to your policy to include high-value items.
In-home business insurance – this will take the impact of a home business into account, including visitors to your home.
Homeowners liability – meets costs and damages awarded to a member of the public if they suffer an injury or accident on or linked to your property.
Mobile home insurance – provides financial protection when your mobile home is damaged.
Condo insurance – insurance for condo owners.
You will not need every type of insurance, but you may need multiple types depending on your property and how you use it. If you also have a home business, then liability insurance and in-home business insurance may be necessary as well as your property insurance and contents insurance. Many of these additional coverages can be added to your existing homeowner's insurance policy.
Who Needs Home Insurance?
Technically, nobody has to have home insurance, but it's the only way you can effectively protect yourself should your home succumb to a natural disaster or a robbery, for example. For that reason, every homeowner needs home insurance.
That being said, you may be legally required to have home insurance in place for protection if you are financing your property through a mortgage provider or bank. You will need to check the agreement with them if you're unsure so that you can find the appropriate insurance coverage.
The different types of coverage available may be suitable for:
Homeowners
First-time buyers
Condo owners
Mobile homeowners
Renters
Landlords
You need to ensure you purchase not only the policy that matches your budget but the one that matches your situation. Price is important but never more important than having proper coverage. If you try to save money on your insurance by perhaps bending the truth about the value of your home and belongings, or choosing a policy that does not really suit your needs, you'll end up worse off in the long run if the worst happens.
A typical policy that you find online will not cover all types of damage, which is why a tailored option is often best for most people. Working alongside an independent insurance broker means being able to put a tailored insurance package together that suits your situation perfectly.
How Do You Get Home Insurance?
Getting home insurance is fairly straightforward and is nothing to be intimidated by.
You'll get home insurance by shopping around and finding the best policy for you – the best way to do this is often with an independent agent that can help you to compare numerous insurance carriers to find the right one.
Once you have agreed that the policy coverages meet your needs, the independent insurance agent or broker can often take care of the technical side of things for you. They will usually ask you questions so they can tailor your quote, and then send you the information over. All you have to do is provide your payment details when you have agreed to the policy coverages and answer the questions asked in as much detail as you can.