Are you a Utah condominium owner or involved in a condo association? There are many types of homeowners insurance policies for different types of homes. Having the correct type of condo insurance for your condo or townhome is important and something that is often overlooked. A condo insurance policy not the same as a homeowners' insurance policy.
HO-6 insurance (or condo insurance) is entirely different from a traditional single family home insurance policy. If you want to cover your personal property, liability, and the parts of the condominium unit that are your responsibility, you need a high-quality Utah HO-6 insurance policy to keep you protected.
If you don't already have a unique HO-6 insurance policy for your Utah condo, now is the time to get one. But before you go any further, it's smart to do your homework and familiarize yourself with all aspects of condo insurance so you'll know exactly what you're getting coverage for and how it works.
We've created this guide to help you learn about HO-6 insurance and all your options when it comes to taking out a policy. Here are answers to some of the most frequently asked questions regarding Utah condo insurance!
What does an HO6 condo policy cover?
If you're an individual condo owner, then you'll need to get coverage for your personal property on-site. In Utah, this is called HO-6 Insurance.
There is a wide range of options for HO6 condo insurance in Utah, including:
Personal liability
Special assessments
Master policy deductible
Loss of use
Personal property
Medical payments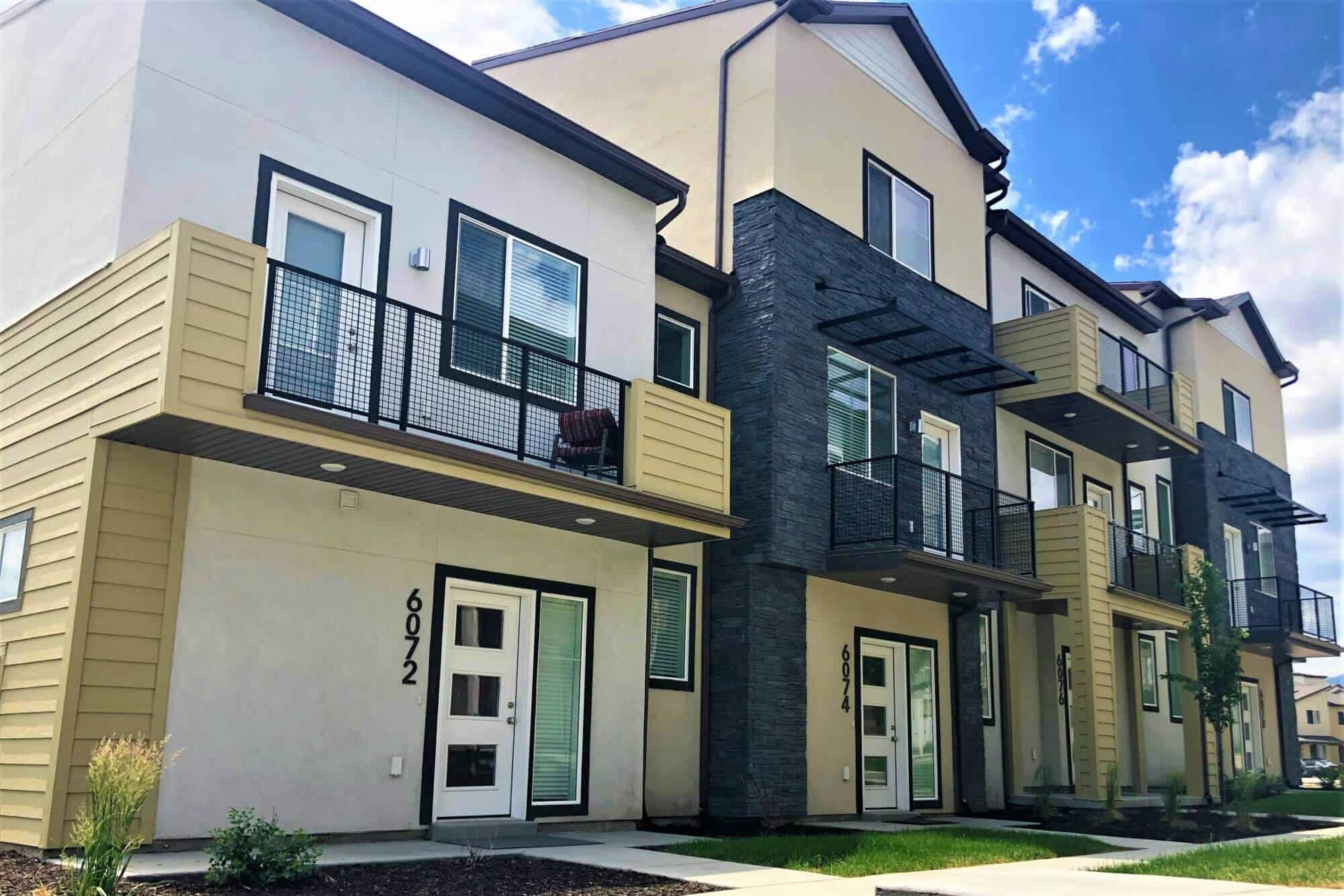 How much is hazard insurance on a condo?
While hazard and condo insurance in Utah aren't the same, most condo policies will include protection against hazards and named perils. Here are just some perils your provider should cover:
Accidental discharge of steam or water
Explosions
Falling objects
Fire and lightning
Smoke
Theft
Weight of ice, sleet, or snow
Vandalism
Wind and hail
That being said, some perils will be excluded from a typical Utah condo insurance policy. In many cases, this includes perils, such as:
Sewer backups
Earthquakes
Floods
Fortunately, Utah isn't a state where earthquakes and floods are a huge risk. However, if you're hoping to get coverage on these items, know that most HO-6 providers will not include these perils. You'll need to get more coverage in addition to your condo owners insurance.
Factors that affect the cost of Condo Insurance
Overall, the cost of condo insurance in Utah varies greatly, depending on the following factors:
Where you specifically live within the state
How comprehensive your condo's HOA coverage is
How much protection you require from liability
Your provider will take into consideration what the cost is to replace items in the unit. They'll also consider what level of coverage you want to have as the owner.