Are you a Utah condominium owner or involved in a condo association? There are many types of homeowners insurance policies for different types of homes. Having the correct type of condo insurance for your condo or townhome is important and something that is often overlooked. A condo insurance policy not the same as a homeowners' insurance policy.
HO-6 insurance (or condo insurance) is entirely different from a traditional single family home insurance policy. If you want to cover your personal property, liability, and the parts of the condominium unit that are your responsibility, you need a high-quality Utah HO-6 insurance policy to keep you protected.
If you don't already have a unique HO-6 insurance policy for your Utah condo, now is the time to get one. But before you go any further, it's smart to do your homework and familiarize yourself with all aspects of condo insurance so you'll know exactly what you're getting coverage for and how it works.
We've created this guide to help you learn about HO-6 insurance and all your options when it comes to taking out a policy. Here are answers to some of the most frequently asked questions regarding Utah condo insurance!
What does an HO6 condo policy cover?
If you're an individual condo owner, then you'll need to get coverage for your personal property on-site. In Utah, this is called HO-6 Insurance.
There is a wide range of options for HO6 condo insurance in Utah, including:
Personal liability
Special assessments
Master policy deductible
Loss of use
Personal property
Medical payments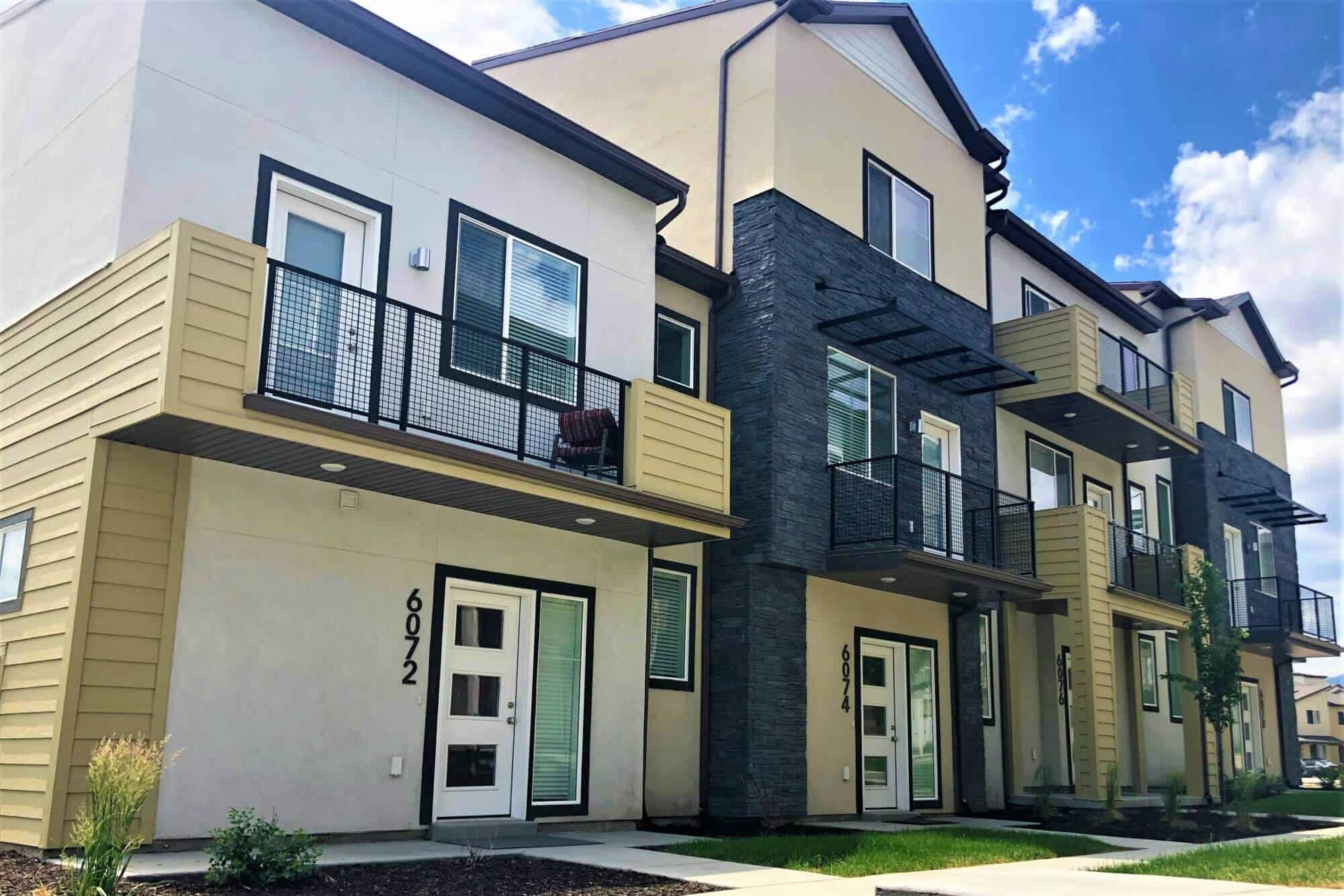 How much is hazard insurance on a condo?
While hazard and condo insurance in Utah aren't the same, most condo policies will include protection against hazards and named perils. Here are just some perils your provider should cover:
Accidental discharge of steam or water
Explosions
Falling objects
Fire and lightning
Smoke
Theft
Weight of ice, sleet, or snow
Vandalism
Wind and hail
That being said, some perils will be excluded from a typical Utah condo insurance policy. In many cases, this includes perils, such as:
Sewer backups
Earthquakes
Floods
Fortunately, Utah isn't a state where earthquakes and floods are a huge risk. However, if you're hoping to get coverage on these items, know that most HO-6 providers will not include these perils. You'll need to get more coverage in addition to your condo owners insurance.
Factors that affect the cost of Condo Insurance
Overall, the cost of condo insurance in Utah varies greatly, depending on the following factors:
Where you specifically live within the state
How comprehensive your condo's HOA coverage is
How much protection you require from liability
Your provider will take into consideration what the cost is to replace items in the unit. They'll also consider what level of coverage you want to have as the owner.
Deductible vs Premium
If you're aiming for a lower deductible, you'll likely face a higher monthly premium for your policy. On the other hand, higher deductibles can create a lower monthly payment.
If you have many high-ticket items in your home, like jewelry and designer furniture, your standard policy may be higher than in homes with less valuable items inside.
Costs of an HO6 Policy
On the cheaper end of Utah HO6 insurance, you could get out paying just $12 a month, which would be on the low end of the spectrum.
On the other hand, if you have a bare walls master policy with tons of assets that need protection, children, and dogs, you can expect your policy to be higher.
In Utah, a personal policy typically costs somewhere between $150-600 each year, depending on your unique circumstances.
If you look at the rate analysis for 2020, the average countrywide premium is $625 per year. In Utah, you can expect $398 annually for the same level of coverage.
This is great news for you if you're a Utah condo owner!
What kind of insurance do you need for a condo?
If you want to get set up with a full suite of Utah condo insurance, you'll want to get HO6 insurance in Utah, at least. Remember that you can't get a standard homeowners' policy, as you don't own a home that a homeowner's policy is designed for.
Rather, you'll need a condo owners' insurance policy that covers just the portion of the property that is yours.
Be sure that the coverage option you choose takes into account the perils you're most concerned about. They typically cover things like medical payments, liability, and personal belongings.
For more information about the specific policies, you should be looking for, reach out to our Utah condo insurance team.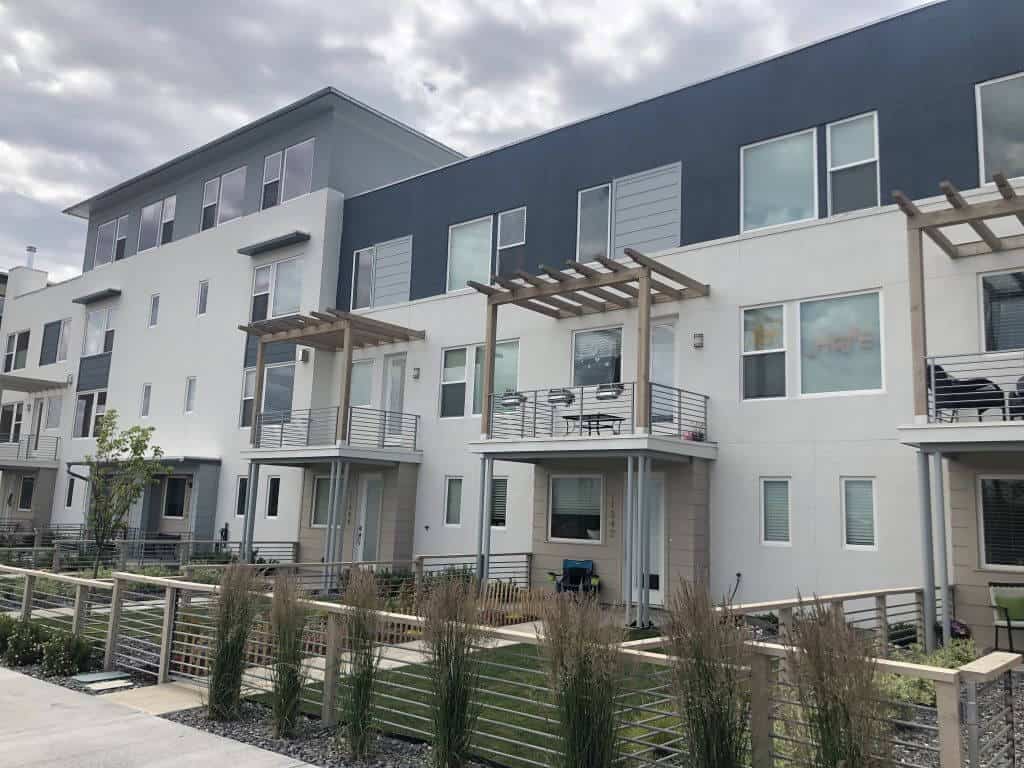 Does condo insurance cover water leaks?
For the most part, you can rely on a Utah condo policy to protect you from water damage caused by water leaks, damage to your plumbing, or damage to your HVAC systems.
As long as you have a thorough Utah HO6 insurance policy, you should be covered.
The only thing you need to know is that this coverage only applies in the case of an accident. The water damage can't have occurred as a result of natural wear and tear, or neglect, of the property.
Additionally, water damage caused by an outside source (flooding) is not going to be covered. You will need a flood insurance policy if you need coverage from water damage from an outside source.
What are the condo insurance walls?
The walls of a condo are where coverage responsibility can change from the unit owner to the condominium association. Common phrases used are "walls in" or "studs in" coverage. This means that your individual unit coverage begins from the wall inward.
HO6 Insurance in Utah is commonly referred to as "Walls In" coverage. The Walls In policy works in tandem with the HOA master policy for the whole condominium associations to create a more thorough coverage of condo insurance in Utah.
Should I get condo insurance?
Utah HOA laws provide coverage for most construction elements, including plumbing, fixtures, and wiring on the HOA Master insurance policy.
Since this coverage is already given, many condo owners in Utah question whether they really need HO6 insurance in Utah.
To determine if you should get this coverage, first ask yourself if you still have a mortgage. If so, that's answered for you. You may be required to hold condo insurance in Utah, as banks want to know that their investment is secure if an accident occurs.
So, what if you own your condo outright? or your mortgage company does not require it? Do you still need to get condo insurance for your property?
Think about it: countless disasters could occur at any moment that would leave you in a bad spot if you aren't insured at all. If a fire goes off in your unit or you injure yourself badly in the home, you would be on your own to deal with the effects without a personal policy.
While you may save a small amount monthly if you don't have Utah condo insurance, you may end up paying way more in the case of an emergency.
For this reason, we highly recommend getting a Utah HO6 insurance policy.
Is condo insurance more expensive than house insurance?
Many people wonder if condo insurance costs more than home insurance since the property shares common walls and is not fully separated from other units.
Typically, condo insurance in Utah will be much lower than insurance for a single-family house. Even though the property is different, the rates are still lower because a personal HO-6 condo policy does not cover a majority of the structure. There is an HOA master policy on top of the individual owners' policies that protect the condominium structure.
Additionally, most condos may be smaller than homes and have less property that needs to be insured through condo owners' insurance.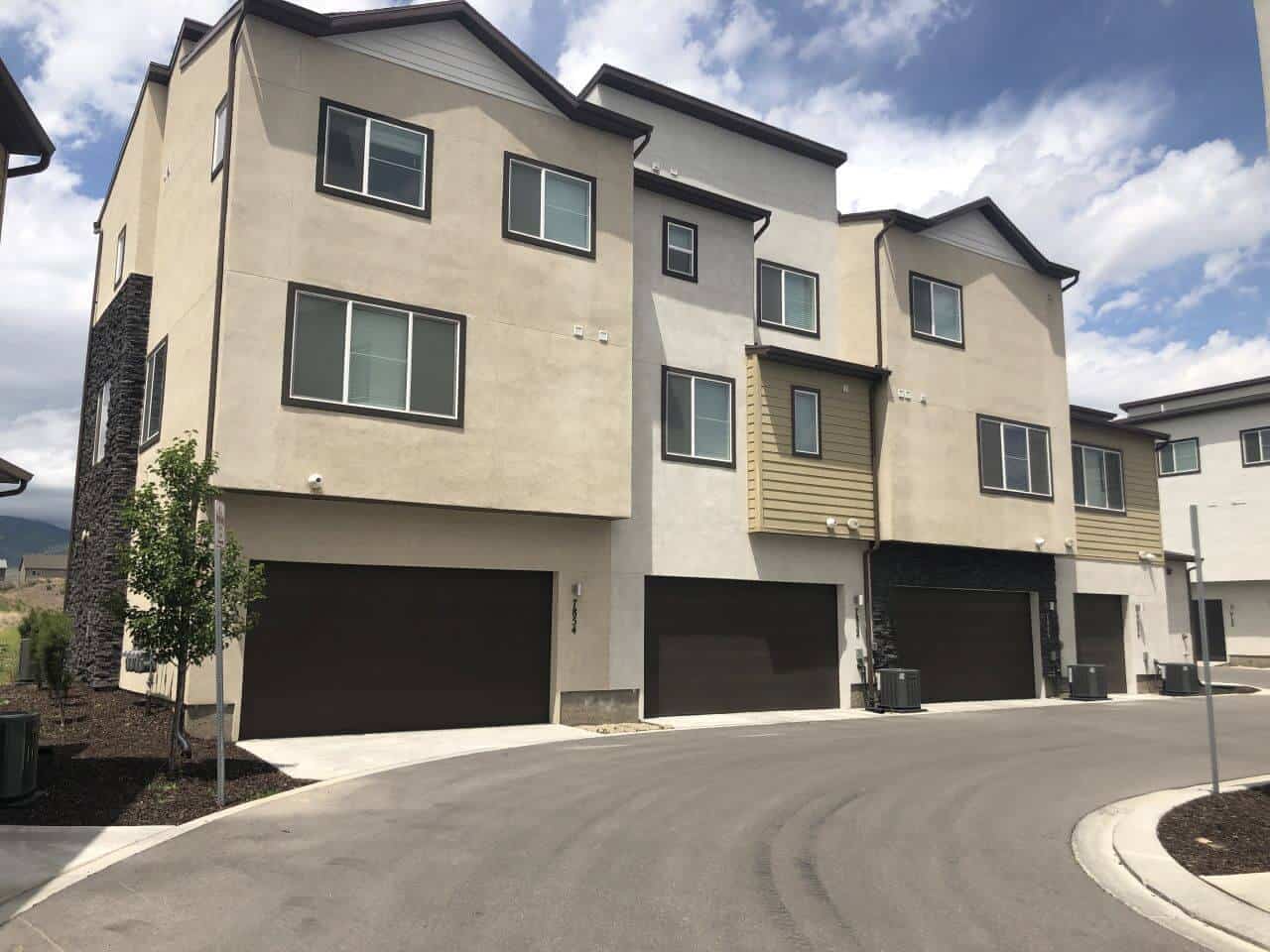 What is loss assessment coverage?
Loss assessment coverage is part of the Utah HO6 insurance policy that adds additional coverage to the HOA policy. This coverage on your condo owners insurance protects the condo owners when the whole of the building or the common areas of the building are involved in a claim.
Your HOA has the ability to assess certain losses to individual unit owners. These costs can be very expensive.
Loss assessment coverage will cover certain losses that are assessed by your condo homeowners' association.