About Inside Insurance
Inside Insurance is a Full-Service Independent Insurance Agency that is dedicated to helping you with all your insurance needs. We can help with home insurance, auto insurance, insurance for recreational vehicles, business insurance, and life insurance.
We provide insurance products and services throughout Utah and the surrounding states. At Inside Insurance, customer service reigns king. Each one of our clients is given the best service in the industry and treated like family.
Let us help you get better value for your insurance dollar! Contact us today at 801-505-4300 or Request a Quote Online. We will review your current risks, discuss your options, and provide you cost-effective solutions to meet your needs.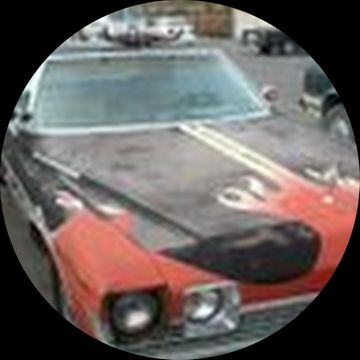 "Matthias and his team set us up right. We saved money over our previous insurance and it was easy and smooth. No hassles. I found my insurance guy!"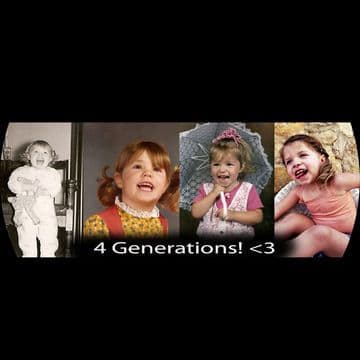 "Matthias is amazing, not only does he take care of all my insurance needs and house needs he checks and double checks that everything is the way I need it to be. Thank you inside insurance."

"We called numerous places and Inside Insurance not only gave us the best rate but we received better coverage. Matthias is very, helpful, knowledgeable, and professional. Highly recommend!!"
We Are Here To Serve You
Price is something you hear about everyday in the insurance industry. And we agree, price is important. But it's not the only important thing. We pride ourselves on providing the appropriate coverage to meet your needs at an affordable price. Our agency is built on the foundation that Customer Service reigns king. Our purpose is to serve our clients and be here when they need us.
Why Choose Us
We take a Family Approach to Insurance

We provide a FREE comprehensive insurance review to make sure you're covered properly

We provide great protection at affordable prices

Our purpose is to serve you

We have knowledgeable Agents and Staff here to answer any questions you may have
We offer Home and Car Insurance in the following Cities
Inside Insurance offers home and auto insurance in Alpine, American Fork, Annabella, Apple Valley, Aurora, Ballard, Bear River City, Beaver, Benjamin, Benson, Blanding, Bluffdale, Bountiful, Brigham City, Carbonville, Castle Dale, Cedar City, Cedar Hills, Centerville, Central, Clarkston, Clearfield, Clinton, Coalville, Corinne, Cottonwood Heights, Dammeron Valley, Daniel, Delta, Draper, Duchesne, Eagle Mountain, East Carbon-Sunnyside and Centerfield, Eden, Elk Ridge, Elsinore, Elwood, Emigration Canyon, Enoch, Enterprise, Enterprise City, Ephraim, Erda, Eureka, Fairview, Farmington, Farr West, Ferron, Fillmore, Fort Duchesne, Fountain Green, Francis, Fruit Heights, Garland, Genola, Goshen, Granite and Escalante, Grantsville, Green River, Gunnison, Harrisville, Heber, Helper, Henefer, Herriman, Hideout, Highland, Hildale, Hinckley, Holladay, Honeyville, Hooper, Huntington, Huntsville, Hurricane, Hyde Park, Hyrum, Ivins, Kamas, Kanab, Kaysville, Kearns, La Verkin, Lake Shore, Layton, Leeds, Lehi, Levan, Lewiston, Liberty, Lindon, Logan, Maeser, Magna, Manti, Mantua, Mapleton, Marion, Marriott-Slaterville, Mendon, Midvale, Midway, Milford, Millcreek, Millville, Minersville, Moab, Mona, Monroe, Monticello, Morgan, Moroni, Mount Pleasant, Mountain Green, Murray, Naples, Nephi, Newton, Nibley, North Logan, North Ogden, North Salt Lake, Oak City, Oakley, Ogden, Oljato-Monument Valley, Orangeville, Orem, Panguitch, Paradise, Park City, Parowan, Payson, Perry, Plain City, Pleasant Grove, Pleasant View, Price, Providence, Provo, Redmond, Richfield, Richmond, River Heights, Riverdale, Riverton, Rocky Ridge, Roosevelt, Roy, Salem, Salina, Salt Lake City, Sandy, Santa Clara, Santaquin, Saratoga Springs, Silver Summit, Smithfield, Snyderville, South Jordan, South Ogden, South Salt Lake, South Weber, South Willard, Spanish Fork, Spring City, Spring Glen, Springville, St. George, Stansbury Park, Stockton, Summit Park, Sunset, Syracuse, Taylorsville, Thatcher, Tooele, Toquerville, Tremonton, Uintah, Vernal, Vineyard, Virgin, Washington, Washington Terrace, Wellington, Wellsville, Wendover, West Bountiful, West Haven, West Jordan, West Mountain, West Point, West Valley City, West Wood, White City, Willard, Wolf Creek, Woodland Hills, Woods Cross.