About Inside Insurance
Inside Insurance is a Full Service Independent Insurance Agency that is dedicated to help you with all your insurance needs. We can help with home insurance, auto insurance, insurance for recreational vehicles, business insurance, and life insurance.
We provide insurance products and service throughout Utah and the surrounding states. At Inside Insurance, customer service reigns king. Each one of our clients are given the best service in the industry and treated like family.
Let us help you get better value for your insurance dollar! Contact us today at 801-505-4300 or Request a Quote Online. We will review your current risks, discuss your options, and provide you cost effective solutions to meet your needs.
Testimonials
"My previous insurance policy had gone up over $1000 per year for 2 cars from 2013 when we started with them to 2017. We were shocked! The explanation, we were told, was the pool we were in had had a lot of claims. We'd had none, no citations for many years. We tried 2 other companies with sightly better rates, but it wasn't until a friend gave us Todd's number that we had success in lowering our rates. He was very helpful and found us the best rates for our needs without any reduction in our coverage. Our home and car insurance are substantially less than what just our car insurance was for our old company."
"Todd Palmer Worked with me throughout all the turmoil going on in my life! He was so kind, and so professional, I would recommend him, and this insurance company for anyone who is looking for auto and home insurance! Great working with you, and THANK YOU for all your help!!"
"Todd is amazing!!!! He was so patient with me trying to find the best deal. I had so many questions since this was my first time getting insurance by myself. Even a week after he still keeps in contact with me answering any questions I have. If you want someone that treats you like a neighbor and not like a paycheck I would defiantly go with inside insurance and ask for Todd! Best thing I ever did!"
"Mathias is a pleasure to work with. Very prompt on answering any questions we had. Will continue my experience with him for many yrs!!"
More Testimonials and Review can be found on our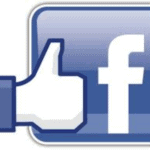 We Are Here To Serve You
Price is something you hear about everyday in the insurance industry. And we agree, price is important. But it's not the only important thing. We pride ourselves on providing the appropriate coverage to meet your needs at an affordable price. Our agency is built on the foundation that Customer Service reigns king. Our purpose is to serve our clients and be here when they need us.
Products to Protect you
[rev_slider alias="product" /]
Why Choose Us
We take a Family Approach to Insurance

We provide a FREE comprehensive insurance review to make sure you're covered properly

We provide great protection at affordable prices

Our purpose is to serve you

We have knowledgeable Agents and Staff here to answer any questions you may have
Protecting you and your family is our Highest Priority!
Whether it's home, auto, toys or business, we're here to provide the insurance solutions you need!