Annual Insurance Review
Service is at the heart of our Agency!
I want you to take 30  minutes per year to discuss your insurance coverage, then I will worry about it the remaining 525,570 minutes of the year.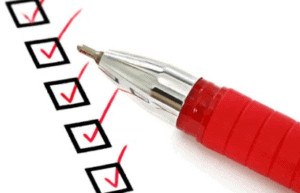 There are 2 things we never want to see with your insurance coverage:
That you are not getting the coverage you need, and
That you're paying for coverage you don't need.
An Insurance Review is not a sales meeting! Lets be clear about that.
Scheduling an Insurance Review with your agent allow us the opportunity to review your current position in life and review the risks you are facing. We then review your current policies and coverages to see that we are addressing the risks you're concerned about. We may recommend additional products or services that meet your needs but you will never feel pressured to purchase additional products or services.
Curious about what's covered in an Insurance Review? Check out our Agenda ahead of time so you know what to expect.