The month of October offers many wonderful activities we only get to enjoy this time of the year. I'm not only talking about trick or treating, which is a super fun time. I'm also talking about pumpkin patches! Pumpkin patches near South Jordan are a fun time, so we bring you the top 3 options to visit this year!
1. Schmidt's Farm & Greenhouse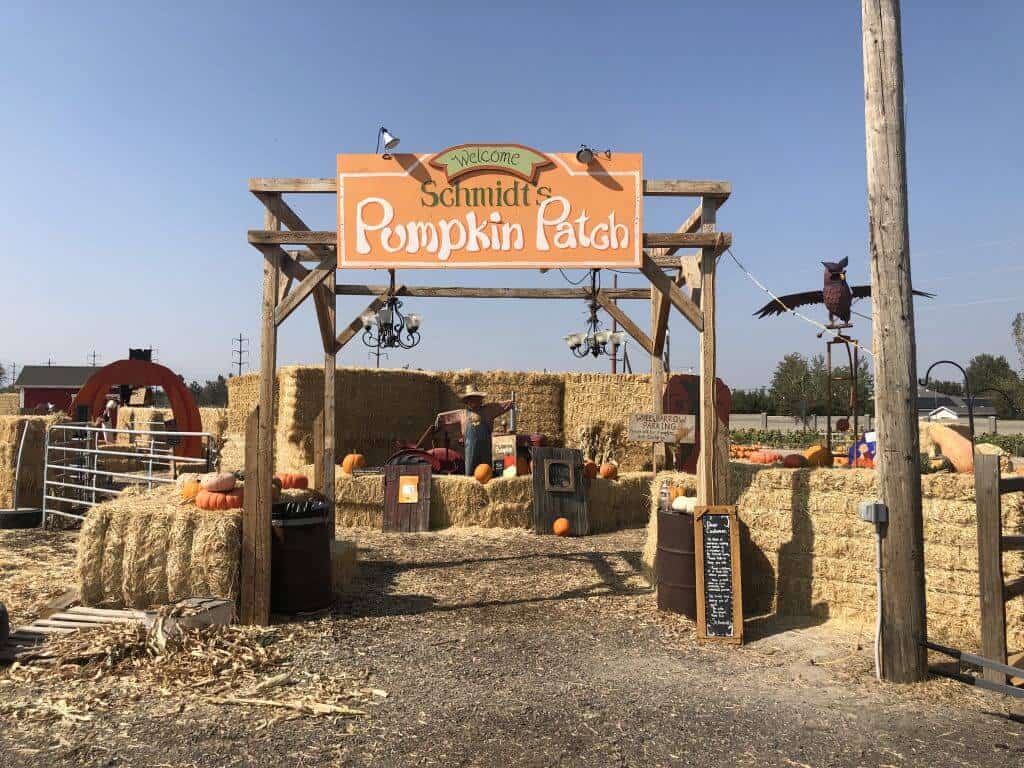 Schmidt's Farm offers 2 and a half acres of pure fun. They will be open from September 28th to October 31st, from Monday to Saturday from 9 am to 8 pm, so make sure to add it to your schedule. They're located at 9000 S 2200 W, West Jordan, UT 84088 and you can contact them by calling at (385) 775-6838 for further information. 
Not only will you have a great time with your kids, but you'll also have the opportunity to purchase fresh produce from their Fall Produce Stand! They have some of the freshest produce available, including their famous Sweet Corn. It's hands-down the best corn on the cob I've ever had.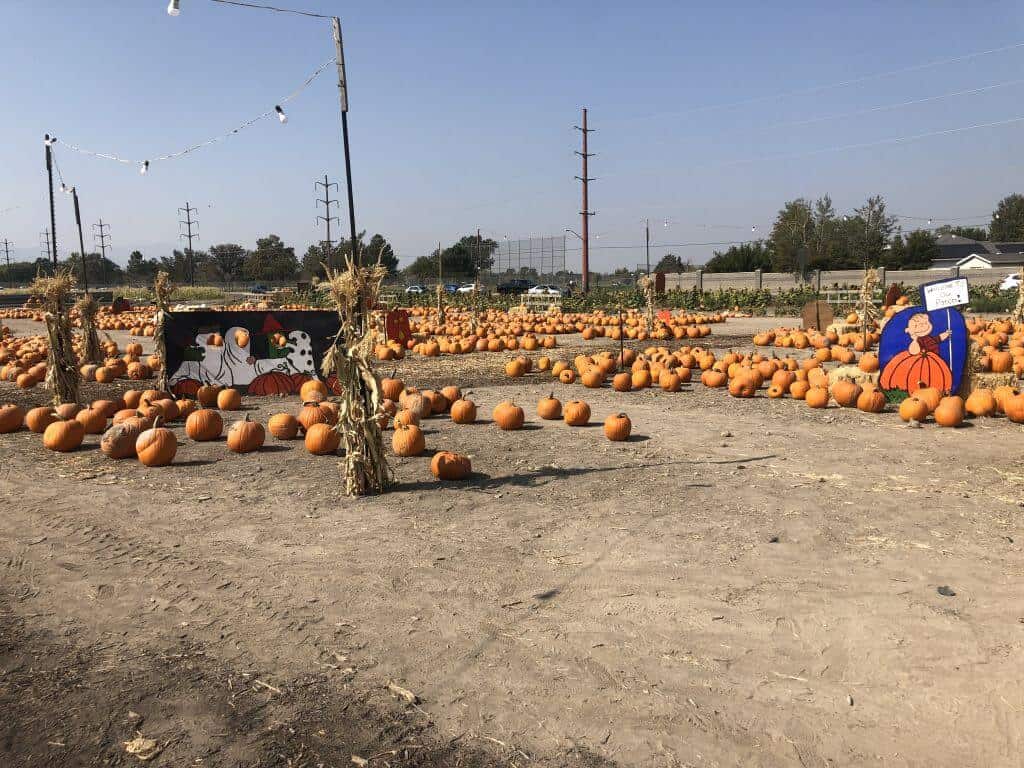 This pumpkin patch near South Jordan is complete with a straw mountain and slide, a hay bale maze, a corn pit, zip line, a playland, farm animals, hay wagon rides, an apple launcher, and so much more!
You get many different fall activities the kids will love all in one place, and you can take home the perfect pumpkin.
2. Petersen Family Farm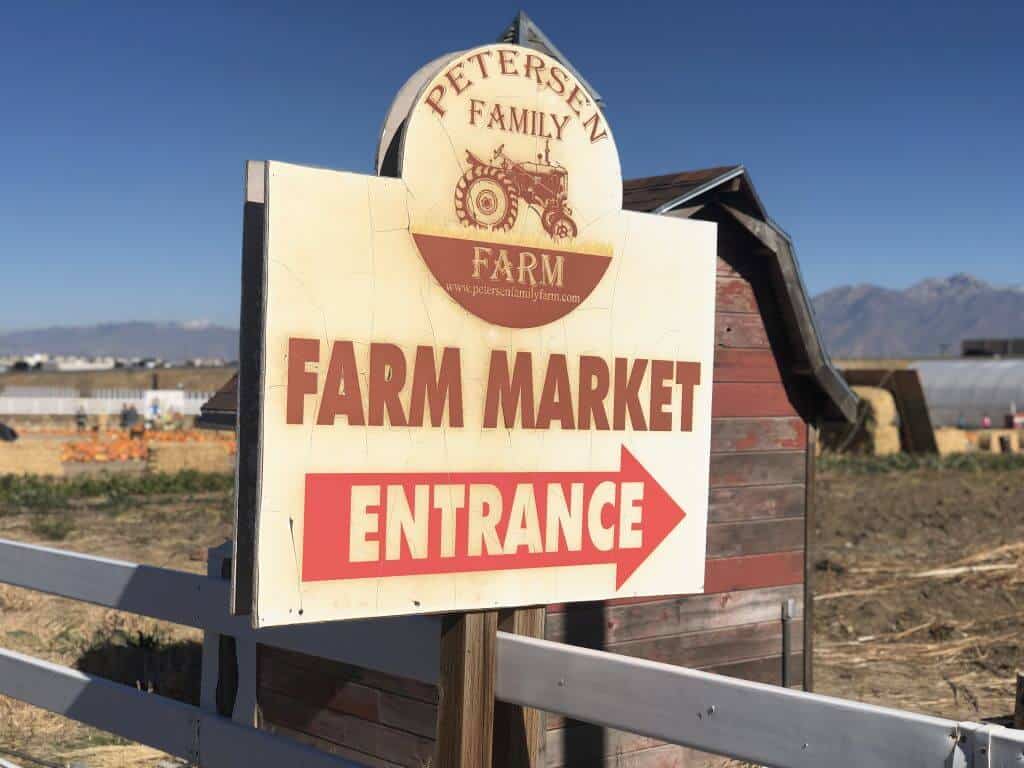 The Petersen Family Farm is another great pumpkin patch option near South Jordan! This incredible pumpkin patch will be open from September 26th to October 31st, from Monday to Friday, from 9 am to 5 pm. No admission tickets are necessary, which is great and they have a ton of activities for your family to enjoy. 
You'll be able to go on a wagon farm tour, enjoy apple slingshot, and have a go at the old-fashioned popcorn crank. Tickets are required for these activities, though! You'll also be able to get super fresh fall produce from them and find yourself a gorgeous pumpkin for your home. They're located at 11887 South 4000 West, Riverton, UT 840960 and you can call them at (801) 999-8548.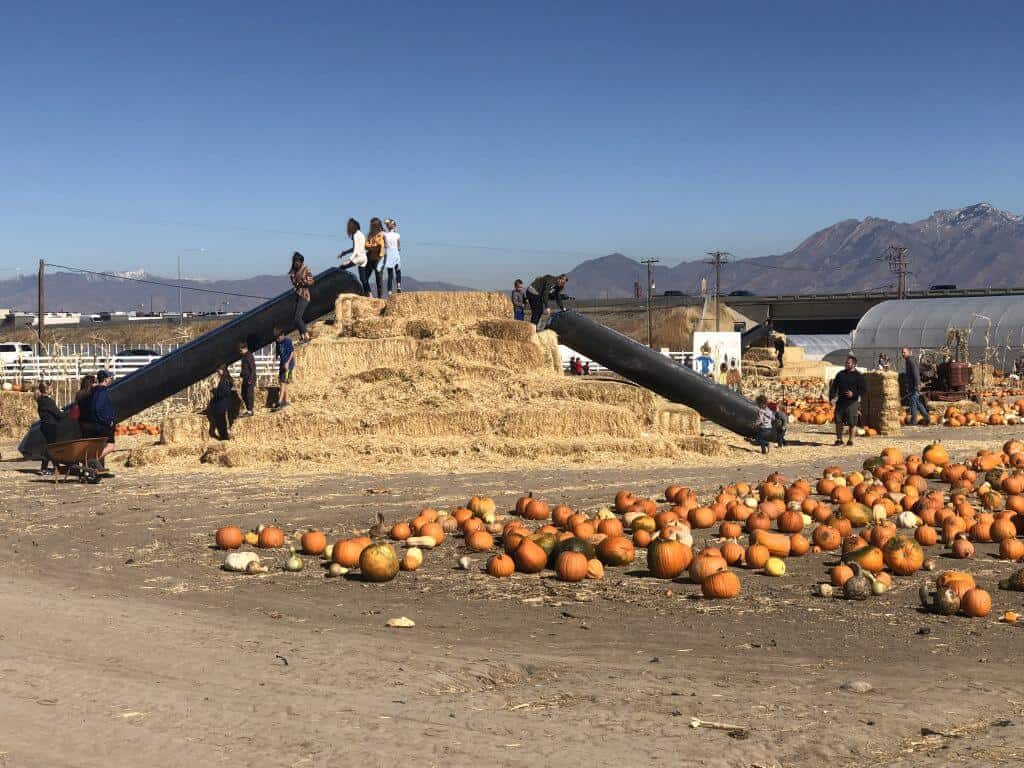 I have to say, I had the pleasure of visiting this farm last year and I enjoyed my time there! It's the perfect spot for down-to-earth fall activities.
3. Mabey Farms Pumpkin Patch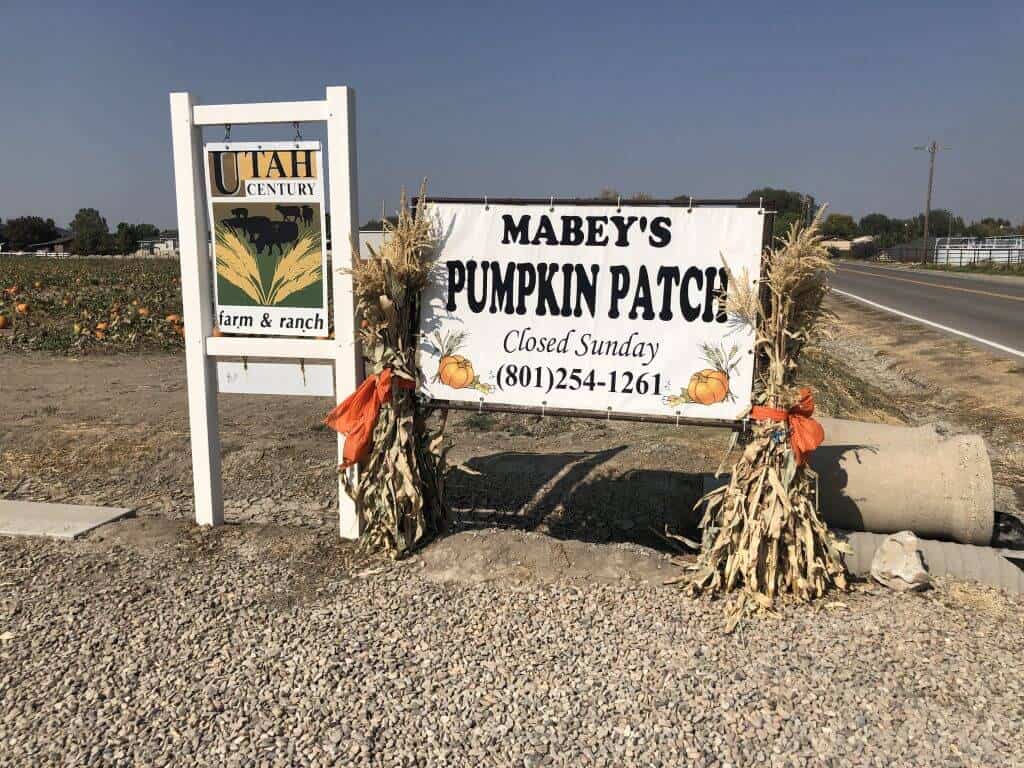 Last but certainly not least, we have the Mabey Farms, which is 16+ acres of good old fall fun! Located at 10090 S 1000 W South Jordan, UT 84095, they're open from the last Saturday in September until October 31st. From Monday to Saturday, from 10 am to 7:30 pm. Their pumpkin patch is amazing and it features 45 different varieties of pumpkins, so you'll have fun finding the right one for you. 
This is one of the best pumpkin patches in Utah and it's beautiful. The farm is acknowledged as a Century Farm by the state and they've been around since 1884. It's a great place to visit and enjoy all the fun activities they offer. Plus, you'll be able to take beautiful photos with backdrops such as a barn-wood photo booth, corn stalks, wagons, and more.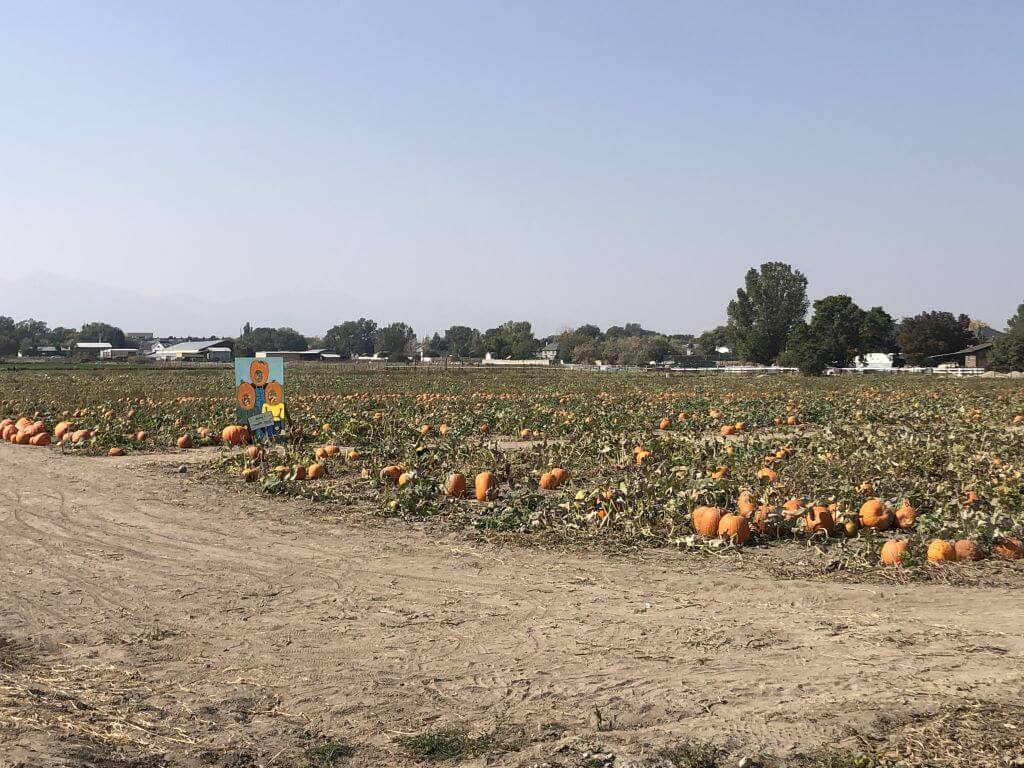 Inside insurance was founded on the principle of Integrity (doing the right thing, even if no one is watching). We pride ourselves on putting our client's needs first. Providing the most appropriate coverage is our first priority. As an Independent agency, we are able to provide our clients with the best insurance products available to suit their needs, and then match them with the best price available. We want to be your Agency for life and we strive to blow your socks off with our service to earn your trust in referring your family and friends.