Get to know Todd Palmer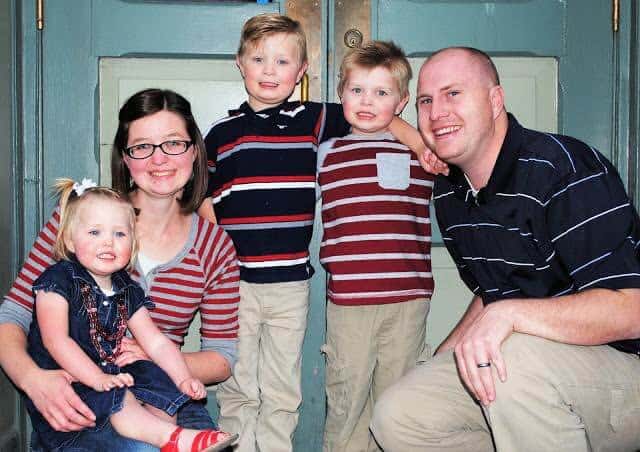 I appreciate you taking the time to get to know more about me. The most significant thing you need to know about me is how important my family is to me. I have a wonderful wife and three children and everything I do is for their benefit. This is why you will find that I work as hard as possible every single day.
Besides working hard for my family I also try play just as hard with them.
We really enjoy playing and watching sports together. I have coached my kid's soccer team and we spend many Saturdays watching football or soccer and then playing it outside.
We are also homebodies, we don't go on vacation or out on the town very often because we would rather just enjoy each other's company at home. My favorite thing we do as a family is during what we call the holiday season. From the first weekend in October until the end of the year we do a special activity for the holiday that is coming up. Some activities we enjoy are making witch hat cookies, carving jack-o'-lanterns, watching Free Birds, coloring turkeys, a trip to Temple Square for Christmas lights, and reading Christmas stories.
My motto in life is
"
Family First, Family Last, Family Always

"
My clients know I look out for what is best for them and their families in every way. Not only do I try to find great prices for everyone but, more importantly, my clients will tell you I work hard to provide them with the correct coverage. I also know that being reachable and quick with your requests allows more worry free time you get to spend with your family.
Once I was done with my schooling I knew I needed to do work that would let me help people. I find great joy in helping people find better protection for themselves. Insurance is necessary for all of us, I try my hardest to make dealing with insurance easy, truly protective, and at the best price possible.
You have worked hard to provide a home, car, toys, and income for your family. it is my responsibility to protect it for them.
Fun Facts About Todd
I am originally from Price, Utah. I am the youngest of 5 boys and I also have a little sister.

Throughout my youth I was highly involved in baseball, basketball, and soccer. I also worked hard to earn my Eagle Scout Award.

I had the privilege of serving as a missionary in Brazil where I learned to love diversity, rice and beans, and speaking Portuguese.

I graduated from the College of Eastern Utah with my Associate's Degree and then earned my Bachelor's degree from Southern Utah University in Economics.

My family and I reside in Nephi, Utah. I have taught my wife and 3 kids that the best way to live is in a small town.